Improve Your Outdoor Living Space
Do you have an existing wood deck that is showing signs of wear and tear? Have you noticed the deck boards warping, starting to rot, or wood-splitting? If you see these signs or are experiencing other issues, then it is time to replace your current wood deck. 
Maybe you don't have a deck, but would like to add one? A wood deck is a great cost effective option for homeowners looking to improve their outdoor living area. It can tremendously increase your entertaining space, provide you with a place to relax, and compliment your home and increase its value. As an added benefit, according to Remodeling Magazine's Cost vs. Value Report, homeowners can recoup up to 65% of the wood deck cost in home value.
We Are Your Premier Deck Contractor
If you are looking to improve an existing deck or add a new one, Elite Exteriors can help you bring your vision to reality. We offer our homeowners a complete design process that includes 3D renderings so they can see how their future deck will look – and this is absolutely free. When having a deck built, local and international building codes are strict – and rightfully so. These codes are designed to protect homeowners from poor workmanship. Elite Exteriors builds decks to exceed local building codes, which provides are homeowners with a deck they will enjoy for years – and more importantly – peace of mind.
No Hassle. No Obligation.
Lets start with a quick consultation
Financing Available (OAC)*
By submitting a form on this website, I understand that Elite Exteriors(1) will call me to confirm your appointment and (2) may call me to discuss its products and services. I further agree that Elite Exteriors may contact me at the telephone number(s) listed above in the future to tell me about its new products, promotions, sales events and services. I understand that Elite Exteriors may use automatic dialing or text messages to reach me. View our Privacy Policy.
Let Us Design Your Wood Deck
As an experienced deck builder, Elite Exteriors offers and installs the very best pressure-treated wood decking and railing systems for your home. 
When homeowner's want to add or improve their front porch, rear deck, or patio areas – we don't cut corners. From applying joist tape to protect your deck framing to using stainless steel screws instead of nails (unlike other contractors), Elite Exteriors build decks the right way so they will stand the test of time.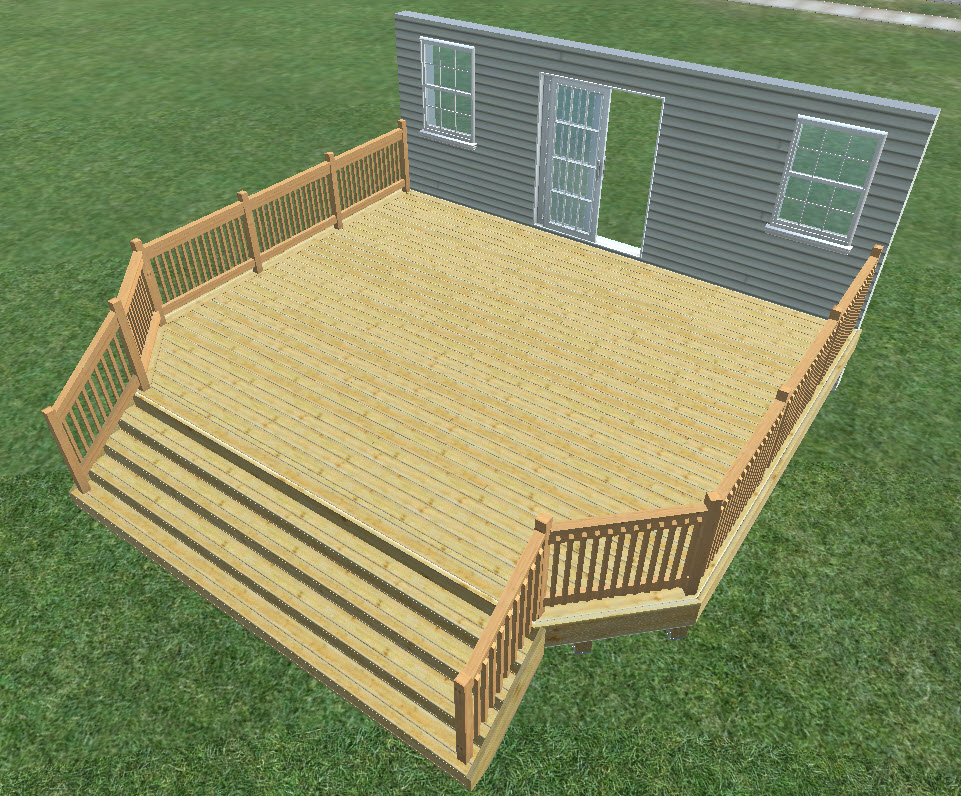 Home Improvements Shouldn't Be A Headache!
We make it simple and easy for you.

Our Project Consultant will meet with you to learn more about your project, understand your needs, and assist you with making an informed decision.
After we understand exactly what your needs and wants are, our team will put together a clear, accurate, and detailed estimate for your to review.
Once we have agreed on what your expectations are, it is then time to begin your homes transformation by selecting your products, colors, designs, etc.
It is time for Elite Exteriors to do what we do best - increase your homes curb appeal by installing the best American-made products for your home.
We Can Call or Email You.
By submitting a form on this website, I understand that Elite Exteriors(1) will call me to confirm your appointment and (2) may call me to discuss its products and services. I further agree that Elite Exteriors may contact me at the telephone number(s) listed above in the future to tell me about its new products, promotions, sales events and services. I understand that Elite Exteriors may use automatic dialing or text messages to reach me. View our Privacy Policy.
By submitting a form on this website, I understand that Elite Exteriors(1) will call me to confirm your appointment and (2) may call me to discuss its products and services. I further agree that Elite Exteriors may contact me at the telephone number(s) listed above in the future to tell me about its new products, promotions, sales events and services. I understand that Elite Exteriors may use automatic dialing or text messages to reach me. View our Privacy Policy.
Or call us. We're Here For You.